Mushroom Identification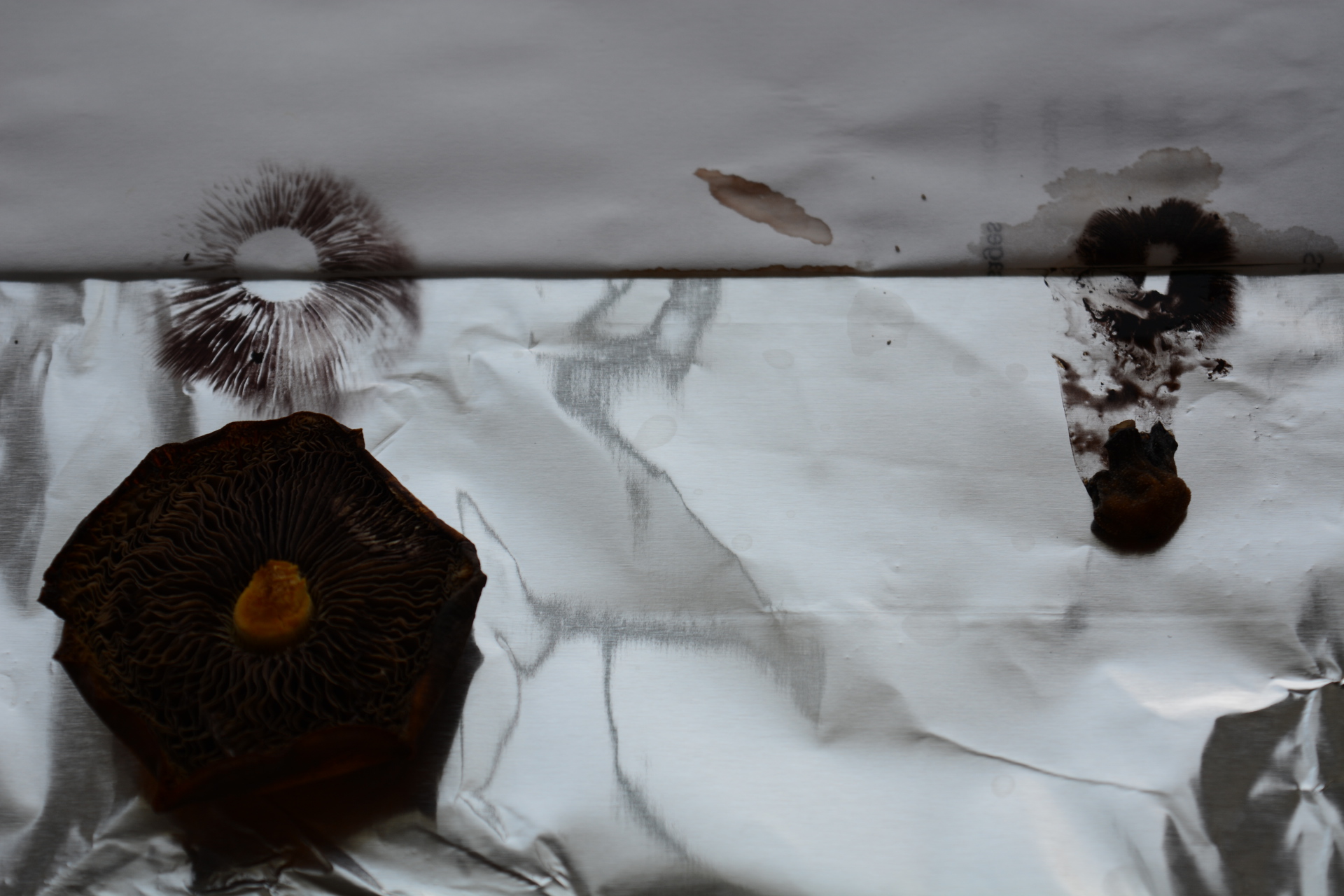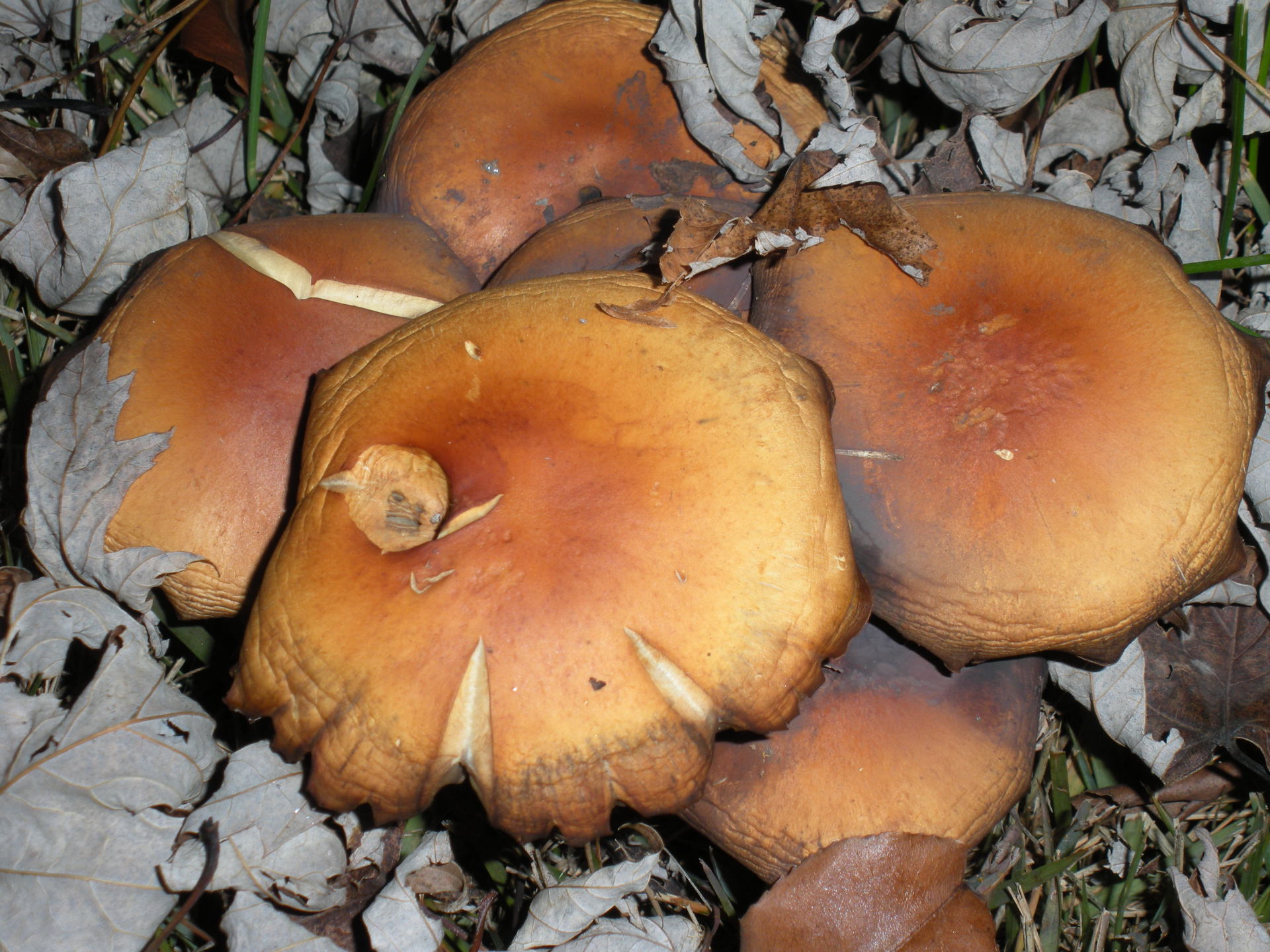 I've got these guys growing on some underground stumps in my yard.  I'd love to get the species narrowed down.  There are some cousins in this group that are not good for us human types, although others are delicious.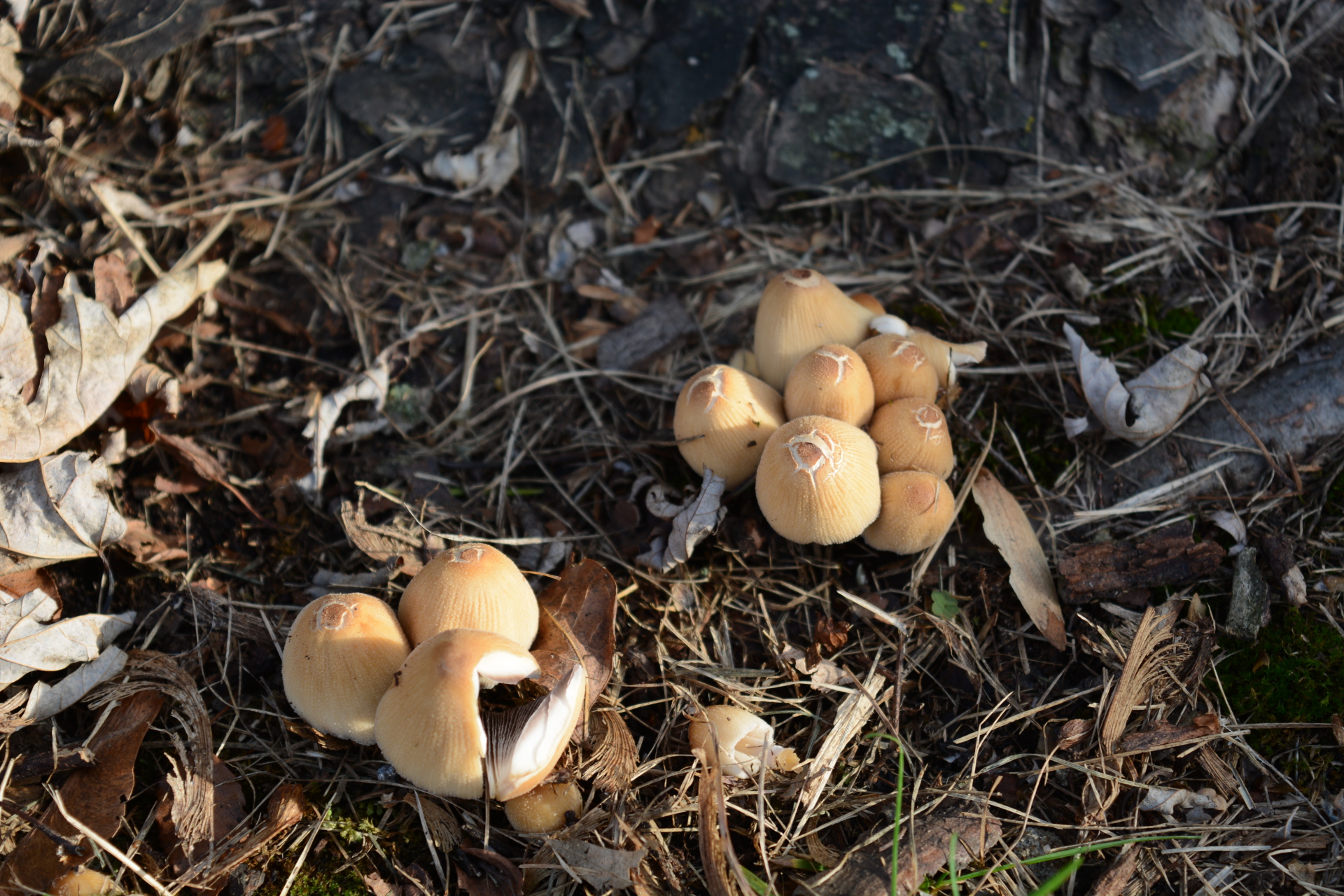 If I have the ID right, this is tasty shroom, indeed.  Conveniently, they also tend to grow in dense clusters.
The sample on the left I believe is in the Chroogomphus family, but I haven't been able to track down the exact species.  The spore print was more deep purple than black.  Still working on that, but I am content in the knowledge that it is either poisonous or delicious.
The sample on the right I believe to be a glistening inky cap.  As you can probably tell by the remaining shmear, these mushrooms autodigest when harvested (deliquescence).  No worry, though, just cook those babies up in a hurry before they eat themselves!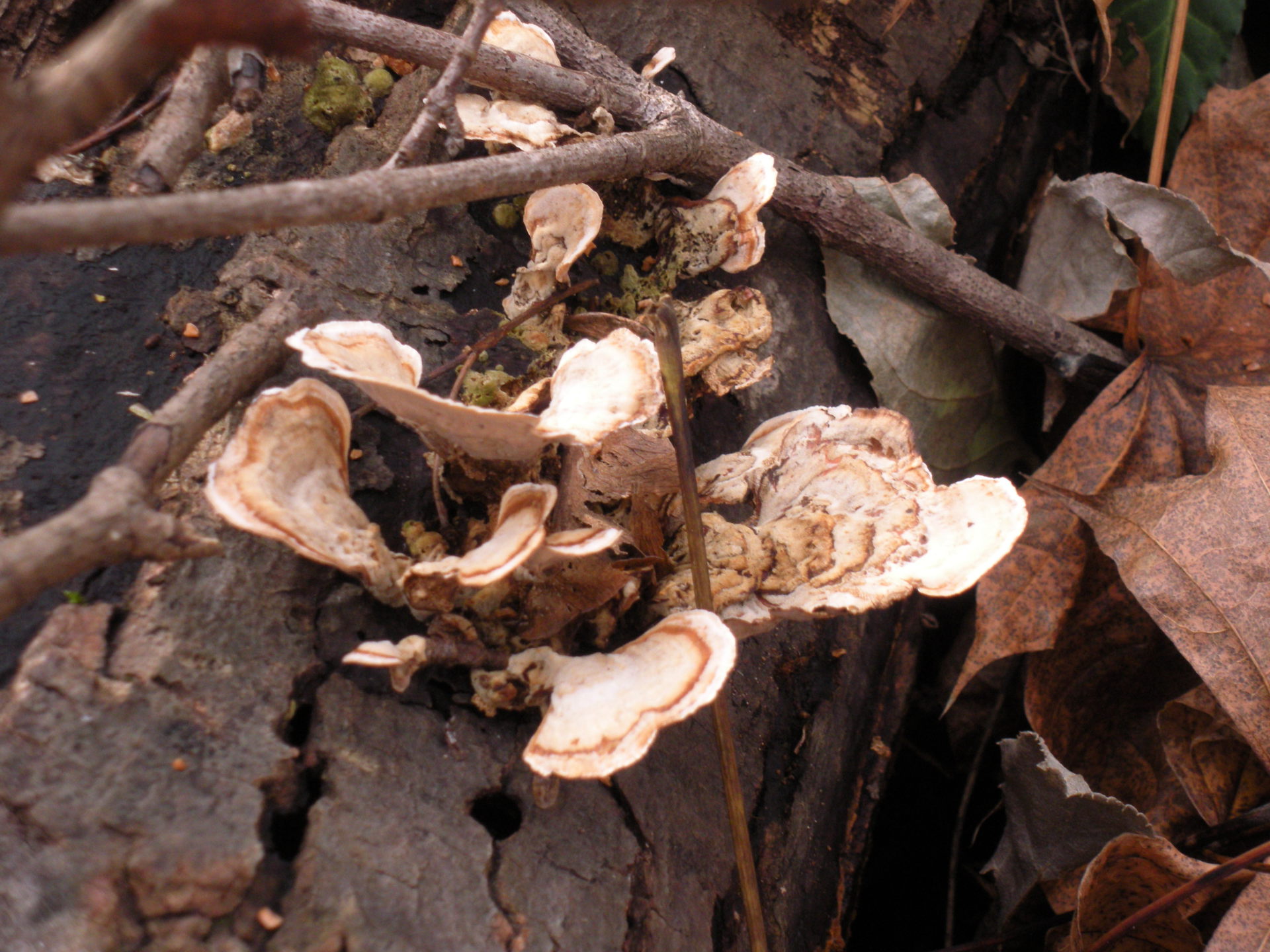 I think this is some variety of hydnum, but I'm still trying to figure it out.  I didn't take a sample home, just pictures, so I don't have a full image of the structure of this little guy.